Getting Connected
Main Content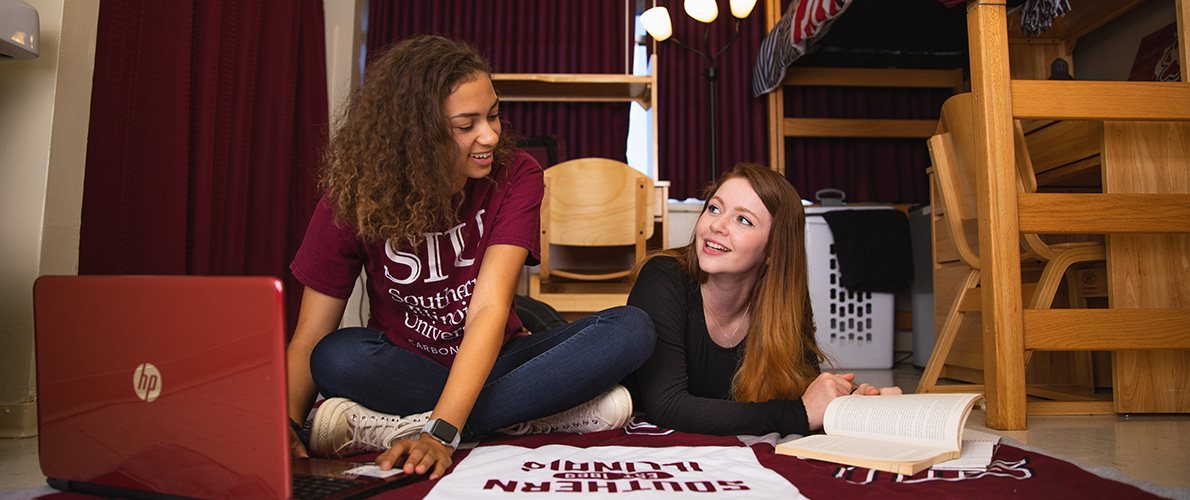 Internet
Each residence hall room is set up to provide wireless internet access to "RezNet", which is the residence hall data network. Students connect to RezNet through "eduroam" to use laptops, tablets and mobile devices. The "eduroam" network is available in all buildings on campus. The "SIU-limited" network is available for game stations, media streaming devices and network TVs.
For campus technology information visit SalukiTech.
Routers and wireless access points are not permitted.
**Limited wired access is available via ethernet port in each room. This access requires a device with an Ethernet adapter, network cable (Category-5 with RJ-45 connectors), and an Ethernet switch (if connecting two or more devices).
Wireless Printers
Wireless printers are not permitted in residence hall rooms or common areas. Please connect any personal printers to your computer using a USB cable, to prevent interference with the RezNet wireless network.
Support
For computer support, wired access, and questions regarding Mobile Dawg, contact SalukiTech. 
TELEVISION
TV's are permitted in the residence Halls. You are also permitted to use an indoor HD antenna to receive an HD signal.
COPYRIGHT INFRINGEMENT
Unauthorized copyright infringement is illegal. Using the University's network and/or computer equipment to download or upload unauthorized materials is not permitted.
SIU EMAIL
Watch your SIU email account for important Housing and Campus information throughout the year. If you need to update your email address, contact us at housing@siu.edu or 618-453-2301.
SIU WIRELESS ALERTS
Southern Illinois University Carbondale uses a wireless emergency notification system to send timely alerts, including severe weather updates, emergency instructions and campus closure notifications. Students and their families can opt in to receive these alerts as a text message or email.