Roommates / Suitemates
Main Content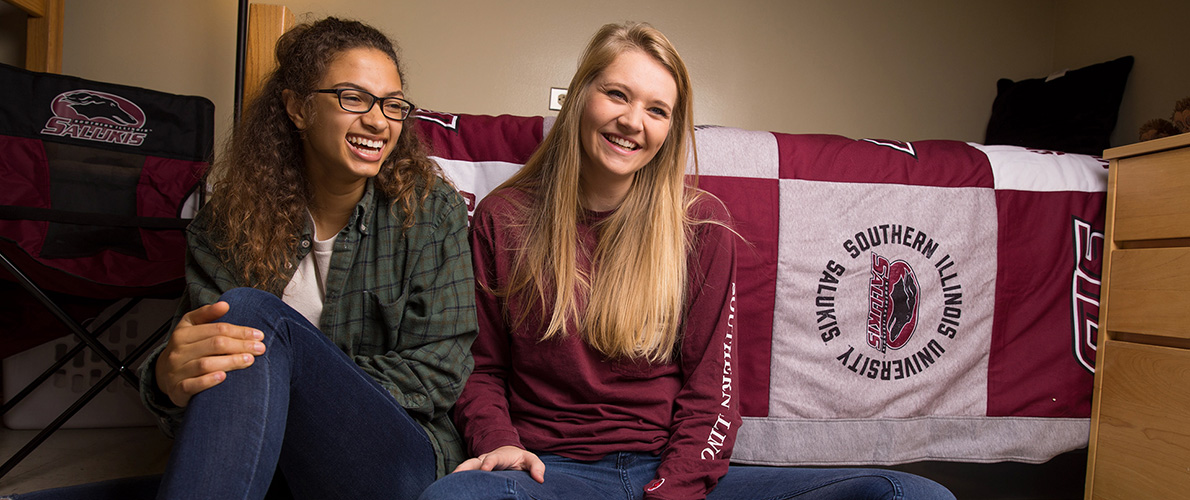 Most of our students have not shared a room before moving to campus. While the thought of living on campus is exciting, sharing a room may also cause some anxiety. We've found that communication is key to a successful roommate relationship.
The earlier you start communicating, the better. If possible, begin your relationship with your roommate well before moving in. We recommend you follow the tips below to lay the foundation for a successful roommate relationship.
Tips for a Successful Roommate / Suitemate Relationship
Set rules with your roommate / suitemate.

 

Discuss the following topics before you move in: how clean the room/bathroom should be, when you both plan to wake-up and go to bed, how much noise is too much for you, what's okay to share (clothes, shoes, bedding, appliances, etc), asking before using policy for belongings, and your room guest policy. While

 

the Resident Handbook contains guest and visitation policies, roommates/suitemates still need to agree on specific room rules regarding daytime and overnight guests. Some students designate their room as a retreat to study or rest and prefer to socialize in commons areas. Others are fine with guests hanging out in the room. These are all part of recommended conversations that should take place prior to move in.

Share the purchases and the space.

 

Agree on who's bringing what for the room (TV, fridge, etc). Sharing is a great way to reduce costs and keep the room from being cluttered.

Embrace new ideas and cultures.

 

We hope you and your roommate/suitemate are able to introduce each other to new ideas and cultures. This is college – it's an experience to last a lifetime – enjoy it!

Resolve conflicts.

 

Misunderstandings will happen. Have a conversation on how you both plan to handle conflict before you move in. Once conflict occurs, talk to, not about each other. Don't post things about your roommate/suitemate on social media. If you need help, see your Resident Assistant BEFORE the conflict escalates!