My Room
Main Content
It can be fun to decorate your room to reflect your personality - just be sure that your decorations are in compliance with the Resident Handbook.
Also read through the links on the left to learn more about what's included in your room before you begin making purchases.
You can also view our virtual tours to check out our rooms and other spaces.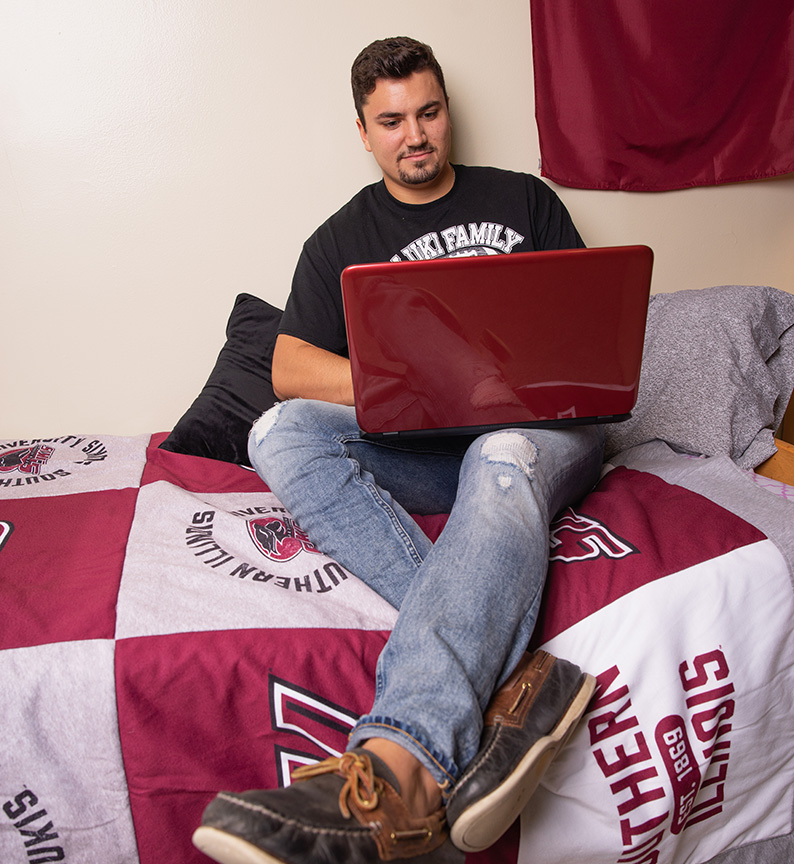 Your New Address
Now that you are on campus, you'll have access to a new mailing address.
Laundry Help
Laundry facilities are available in each residence hall. East Campus halls (Mae Smith, Neely and Schneider) have washers and dryers located on each floor, beginning with floor two. West Campus halls (Thompson Point) have washers and dryers located on the lower level of each residence hall and in the commons building, Lentz Hall. The cost of laundry is included in a residence hall contract.
Laundry Service Request
Residents may call 877-264-6622 for assistance or report a problem using the online Service Request Form.
Accessibility
University Housing works closely with Disability Support Services to ensure that students with disabilities are appropriately accommodated in integrated settings. Please detail your special needs when you complete your University Housing contract.
View the Service and Assistance Animal Policy.
Disability Support Services will follow up with an assessment and recommendation to University Housing. Students with mobility impairments should select a room in one of the halls at West Campus, where rooms are accessible. Accessible rooms are clearly marked.