Summer & Break Housing
Main Content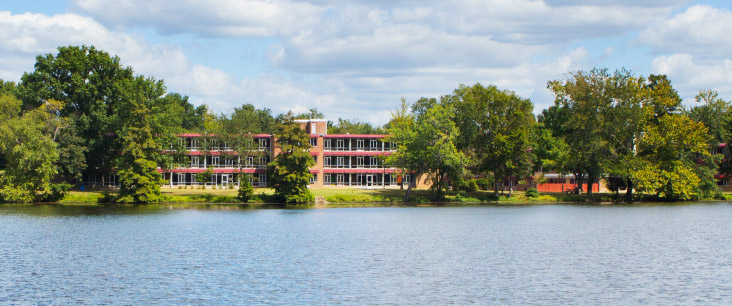 University Housing offers many housing options for scheduled academic breaks, including Summer Housing options, Fall Break, Winter Break, and Spring Break.
Be sure to review our closing dates and procedures effective during break times.
Summer and Intersession Housing
Thanksgiving Break
Winter Break
Spring Break
Summer 2023 Housing
Summer Housing residents stay on campus in University Hall. This area has furnished rooms that are air-conditioned, and include utilities, wireless Internet, small kitchenette and laundry facilities. Space is available for students with mobility impairments. Our dining halls are closed during the summer semester. View contract terms here.
Click here to apply for Summer Housing.
Summer Rate (May 13 - August 5): $21 per night
Extended Summer Rate (August 5 - August 16): $27 per night

Intersession Housing (May 13 - June 10)
ELIGIBILITY: Students must be enrolled for Intersession classes or have a spring and summer housing contract on file.
NEW STUDENT MOVE-IN: Move-in for new incoming residents begins on Saturday, May 13 at Trueblood Hall at 8:00am.
CURRENT RESIDENT MOVE-IN: Current residents may begin moving from their current residence hall room to their summer assignment May 11 through May 12. Students must complete their scheduled check out with their RA prior to 12:00pm on Saturday, May 13.
Summer Session Housing (June 10 – August 5)
ELIGIBILITY: Students must be registered for a minimum of three (3) credit hours.
Extended Summer to Fall (August 5 – August 16)
MOVE-IN: Students with both a summer and fall contract who wish to remain on campus can choose to move from summer housing in University Hall to their fall assignment during this time period. Extended summer charges apply ($27 per night).
University Housing reserves the right to alter the location of break housing as deemed necessary by such factors as, but not limited to, under-enrollment in break housing, issues with campus buildings or infrastructure, utility outages, etc.
In such cases, for students who have properly requested break housing, the University may provide comparable housing at the published rate, which may be located on- or off-campus, noting that exact duplication of our Residence Hall rooms may not be possible.
Quick Links