Getting Connected
Main Content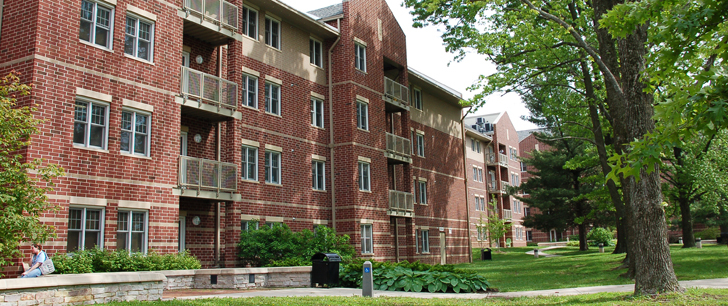 STAYING IN TOUCH
Watch your SIU email account for important Housing and Campus information throughout the year. If you need to update your email address, contact us at housing@siu.edu or 618-453-2301.
WALL & GRAND APARTMENTS
Each Wall & Grand Room offers RezNet access. RezNet is the name for the campus wired and wireless data networks. Wireless access requires a device with a wireless network adapter. Wired access requires a device with an Ethernet adapter and network cable (Category-5 with RJ-45 connectors). An Ethernet switch is required if you wish to connect two or more devices. Routers and wireless access points are not permitted. Your device must meet requirements set by the campus Information Technology department to access RezNet. This may include installing updates and antivirus software. Visit the SIU RezNet website for device requirements, detailed instructions, and support
ELIZABETH APARTMENTS
Internet and cable TV are not included with the contract. Residents may contact the Evergreen Terrace and Elizabeth Apartments Area Office at 618-453-5767 for information on service.
EVERGREEN TERRACE
Internet and cable TV access is included. To set up cable and internet, students should physically be in the apartment and call 888-845-6245 with the address for the apartment. For internet outages and issues, call 618-453-2301. Telephone service is not included. Contact the Area Office at 618-453-5767 for assistance.
CAMPUS INFORMATION TECHNOLOGY SUPPORT
SalukiTech is the Information Technology HelpDesk and serves the students, faculty, and staff at SIU. SalukiTech provides call center, walk-in, and email support. SalukiTech is located online at helpdesk.siu.edu, in person at Morris Library 161A, or by phone at 618-453-5155.