Dining Plans
Main Content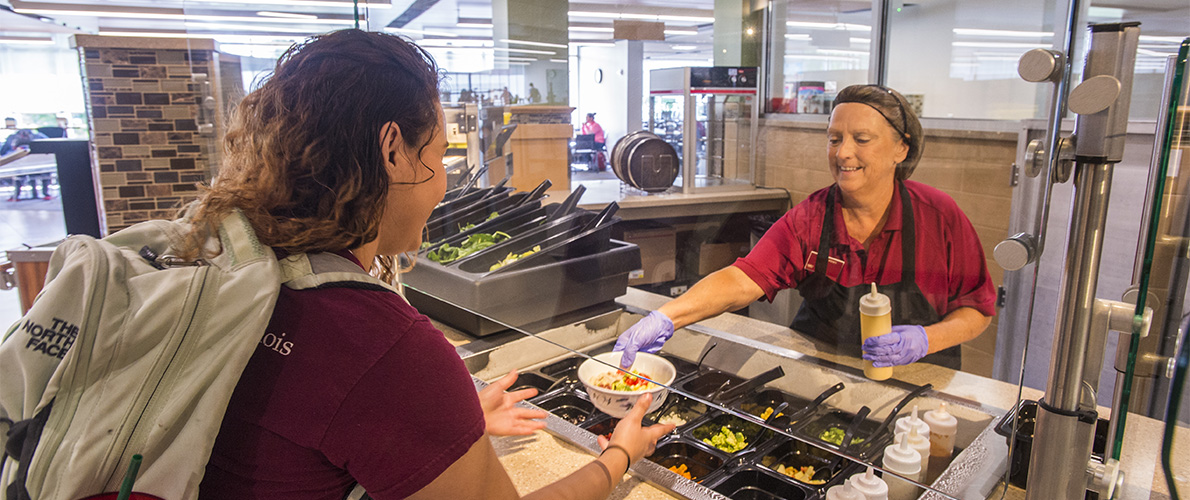 SALUKI ANYTIME PLAN
This plan is included with the traditional residence halls contract and provides unlimited meals in the dining hall. Students may eat as much or as little as they want and can come and go as often as they want during posted hours of operation.
Plan Availability to Students Not in Residence Halls
Students living in an on-campus apartment or off-campus may purchase the Saluki Anytime Plan by completing the Meals Contract online. Students with a residence halls contract already have this dining plan included with the cost of their contract and do NOT need to buy it separately.
Dining Rates
Block-20 Plan
The Block-20 Plan is a great fit for students living in on-campus apartments, residence halls, or in designated junior/senior housing. The Block-20 Plan provides 20 meals in the University Housing dining hall.
More than one Block-20 Plan may be purchased at a time, or additional blocks may be purchased throughout the semester. Block-20 Plan funds roll over until the last meal is served for the Spring semester, at which time any remaining funds in the account are forfeited. There are no refunds for cancellations. Dining plans purchased by individuals living off-campus will include tax.