Housing Calendar
Main Content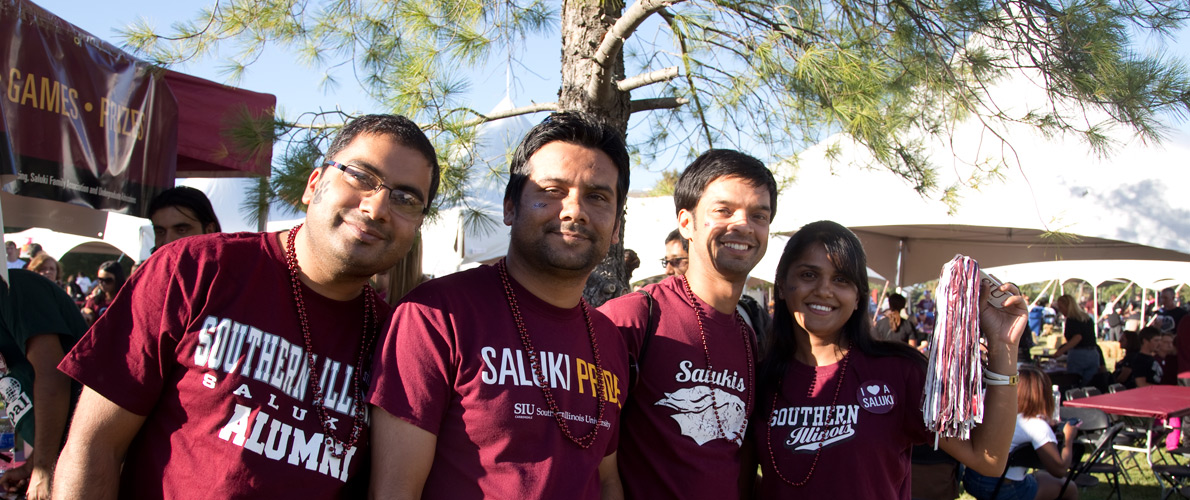 Housing Calendar
Our campus offers many several events and important dates, which are listed on various calendars. We hope that the calendar links below provide the information that you're looking for. General opening and closing times listed below primarily apply to the residence halls. Some Wall & Grand Apartments dates are provided as well. Evergreen Terrace and Elizabeth Apartments dates/times vary and are based on individual contracts. Residents of these areas should check with their area office for more information.
Visitors and guests should check current visitation guidelines before making plans to visit. Dates and times are subject to change without notice.
SIU Events
Looking for more events across campus? Check out the SIU Events calendar with information on upcoming campus events, athletic events, concerts and plays, and so much more.
Fall 2022
Housing Calendar

| DATE | EVENT |
| --- | --- |
| THURSDAY, Aug. 18, 8 am | RESIDENCE HALLS OPEN |
| THURSDAY, Aug. 18, 7 am | DINING HALLS OPEN |
| MONDAY, Aug. 22 | SEMESTER BEGINS |
| MONDAY, Sept. 5 | LABOR DAY HOLIDAY, Dining Halls Open 11 am - 8 pm |
| TUESDAY, Nov. 8 | ELECTION DAY, Dining Halls Open 11 am - 8pm |
| THURSDAY, Nov. 11 | VETERANS DAY HOLIDAY, Dining Halls Open 11 am - 8 pm |
| FRIDAY, Nov. 18 8pm | DINING HALLS CLOSE FOR THANKSGIVING BREAK |
| SATURDAY, Nov. 19 12noon | RESIDENCE HALLS CLOSE FOR THANKSGIVING BREAK |
| SUNDAY, Nov. 27, 9 am | RESIDENCE HALLS RE-OPEN  |
| SUNDAY, Nov. 27, 2 pm | DINING HALLS RE-OPEN |
| MONDAY, Dec12-FRIDAY, Dec 16 | FINAL EXAMS |
| SATURDAY, Dec. 17 | COMMENCEMENT |
| FRIDAY, Dec. 16 8pm | DINING HALLS CLOSE FOR THE SEMESTER |
| SATURDAY, Dec 17, 12noon | RESIDENCE HALLS CLOSE |
Spring 2023
| DATE | EVENT |
| --- | --- |
| SATURDAY, Jan. 14, 9 am | RESIDENCE HALLS OPEN |
| SATURDAY, Jan. 14, 11 am | DINING HALLS OPEN |
| MONDAY, Jan. 16 | MARTIN LUTHER KING JR. DAY, Dinings Hall Open 11 am-8 pm |
| TUESDAY, Jan. 17 | SEMESTER CLASSES BEGIN |
| FRIDAY, Mar. 10, 8 pm | DINING HALLS CLOSE FOR SPRING BREAK |
| SATURDAY, Mar. 11, 12noon | RESIDENCE HALLS CLOSE FOR SPRING BREAK |
| SUNDAY, Mar. 19, 9 am | RESIDENCE HALLS RE-OPEN  |
| SUNDAY, Mar. 19, 2 pm | DINING HALLS RE-OPEN |
| MONDAY, May 8-FRIDAY, May 12  | FINAL EXAMS |
| SATURDAY, May 13 | COMMENCEMENT |
| FRIDAY, May 12, 8 pm | DINING HALLS CLOSE FOR THE SEMESTER |
| SATURDAY, May 13, 12noon | RESIDENCE HALLS CLOSE |