Dining
Main Content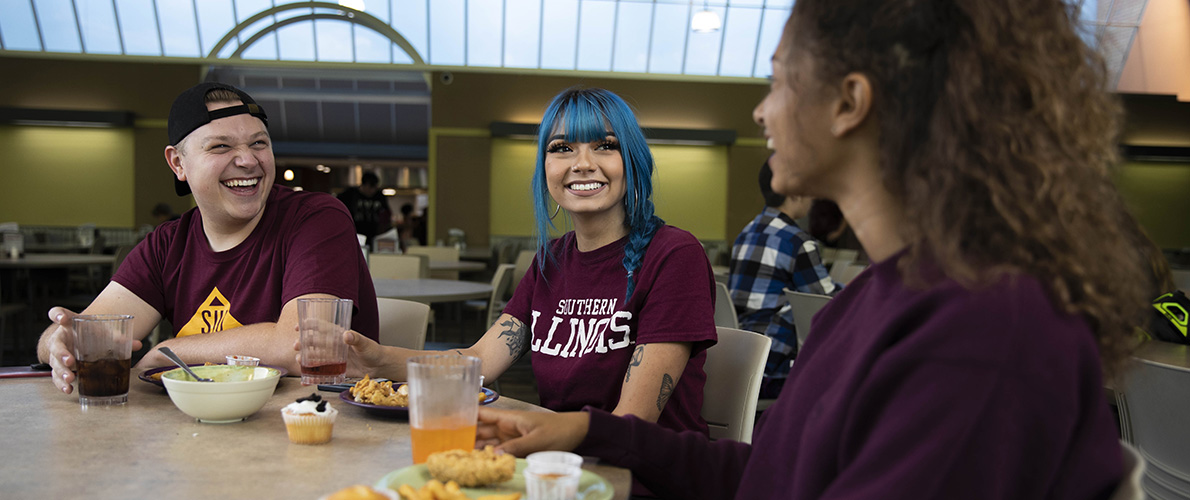 Our Culinary and Nutrition Services staff strive to provide and maintain the highest standards of food, customer service, nutrition, and food safety. Our registered dietitian, chefs, and dedicated staff work hard to offer enjoyable, healthy options for all meals. 
Menus are designed to provide a nutritionally balanced selection at every meal. Be sure to watch for the vegan and vegetarian symbols on the food labels. 
Menus
Students enjoy the many options including home-style cooking; light, vegan and vegetarian choices; soup and salad bars; sandwiches made-to-order and more. Please click the NetNutrition link below to view our menus and nutritional information.
View our:
Dining Plans | Hours
The Grill at Trueblood serves Mongolian grill style fare. The Grill is open daily, while classes are in session.
Guests can load up a vegetarian (cooked on a separate surface) or non-vegetarian bowl with fresh vegetables, noodles, proteins, and in-house sauces. Our grill masters will then cook your bowl on our 500 degree flat top grill. 
Nutrition Team
Our Nutrition Team, comprised of students in related majors, are also available as a resource to you. Whether you need nutrition counseling, want a presentation for a group or would like to join them for a meal so they can assist you in choosing the healthier alternatives, you may contact them by calling 618-453-2301.
Special Dietary Needs
We work closely with students with food allergies and physician prescribed diets and ask that these students contact us at 618-453-2301 so that we can develop a plan to meet their nutritional needs.
We purchase from local growers and producers whenever possible to bring you the freshest foods and support sustainable efforts. Just look for the Locally Grown labels in the dining hall.