Apartment Areas
Main Content

We offer three apartment areas on campus at Southern Illinois University Carbondale. With eligibility varying by area, we have something for everyone. View Eligibility requirements for all areas.
Wall & Grand Apartments
Evergreen Terrace
Elizabeth Apartments
Wall & Grand Apartments offer two- and four-bedroom apartments in four-story buildings on the corner of Wall Street and Grand Avenue for single SIU Carbondale sophomore, junior, senior and graduate students of any age and freshmen age 21 and older. 
Residents pay only one bill and have individual contracts. Each apartment is fully-furnished and comes with all utilities, wireless Internet, washer, dryer, air conditioning and two bathrooms. Charges are billed by semester on residents' University account. View information on the SIU Installment Payment Plan.
Each four-bedroom apartment houses four students. Our new two-bedroom super-single apartments will house only two students. Apartments modified to accommodate residents with mobility impairments are also available.
View floor plans and virtual tours.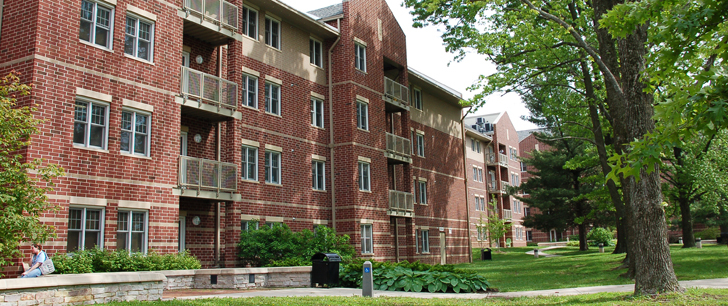 Co-Ed Housing
Co-ed apartments are offered in Wall & Grand Apartments. Students who apply for co-ed housing are agreeing to a space that is designated as co-ed. If, at any time, a space exists in a co-ed apartment, the occupants of the room will be given the opportunity to find a replacement. If no replacement is found within the designated time specified by University Housing, the space will be assigned to someone of either sex.
We discourage individuals in romantic relationships from living together. Space changes are not always possible should relationship issues arise.
Note: There is no guarantee that we can accommodate co-ed requests.